We Buy Emails claims to be a revolutionary new internet app, with users "showing immediate never seen before, unimaginable results". In this review I will explain why I don't this method as new, and even though it is not a scam, I don't expect it to yield results anywhere close to what the sales page claims.
---
Name: We Buy Emails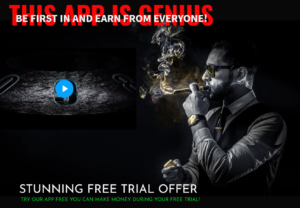 Owner: Paul Derby
Website: webuyemails.com
Cost to join: 4.25 for 2-week trial, then $49 per month or $499 per year
One time Offers: None
Upgrades: $495 per year for Tarffic App (limited info available at this time)
Features: Front end proposal system. You promote the system, earn commissions and can download your leads
Risk factors: Average
Ethical score: Average
What is We Buy Emails and how does it work?
The system promises to deliver buyer leads only. It does this through a front end proposal system, which simply means you sell something for small price to qualify someone as a buyer, and you obtain their email address at the same time.
In theory, that is supposed to indicate that the lead is a willing buyer with money to spend. The reality in my experience is that there is no guarantee that someone will buy from you, especially when you are promoting an affiliate product and not your own.
The leads know who the product owner is because they purchased the front end product through his website. However, they don't know who you are and your emails to them will have to be crafted carefully as you don't have a trust relationship with them yet.
At the time of writing this the program was in launch phase so there is a lot of information missing. Training is not available in the membership area and you have to wait to attend live events via Zoom meetings.
What you get when you sign up for the $4.25 trial:
Your own affiliate account to promote We Buy Emails
List of contact details of anyone who signs up for the trial, which you can download
Affiliate Commissions from purchases your referrals make
Pros – What I liked
The 2-week free trial during launch
Low entry price
No upsells after
Cons – What I didn't like
Affiliate Commons are only paid buy cheque. If you are not a US resident this is risky.
Very limited information in the member's area
The billing is unclear, looks like you will be charged $49 per month after the 2-week trial but I could not see that on the order page.
You will not get any leads or sales without traffic. At the time I took the free trial there was no traffic generation training available.
The hype about a revolutionary system, when it is simply another way of presenting an old marketing technique
Financial Risk Exposure
Not a lot of risk with a $4.25 once off fee. I do have some concerns though about recurring billing, since that is not mentioned on the sales page but not explained on the order page.
As mentioned above the only option for commissions are cheques. This is means you will wait a long time for your commissions, the cheques can lost in the mail or they could bounce.
Is this program ethical?
Based on the limited affiliate information available in the member's area, this does not appear to be a recruitment scam or MLM type structure.
Paying only by cheque does raise some questions. Ethical affiliate programs do not have an issue paying out via PayPal, like Wealthy Affiliate, who have been paying via PayPal for over 10 years without incident.
Conclusion: Would I recommend We Buy Emails?
This is low risk for the initial setup fee. If you are comfortable with traffic generation you might be able to make some commissions, but understand that in the current format you are not really offering your leads anything special, so don't expect them to rush to buy what you have to offer.
If you have $49 per month or $499 per year to spend, you could get tons more value with a Wealthy Affiliate premium membership.  Youn read the full Wealthy Affiliare review here, or continue to the quick summary below:
Comments, questions and thoughts
Do you have any questions about this review?
Or maybe you disagree or just have a comment.
Leave it below and will get back to you.