Overall Ranking:          1/10
Price:                              59.95 per month
Owners:                       Brandon Wheeler
Website:                      www.submissionworks.com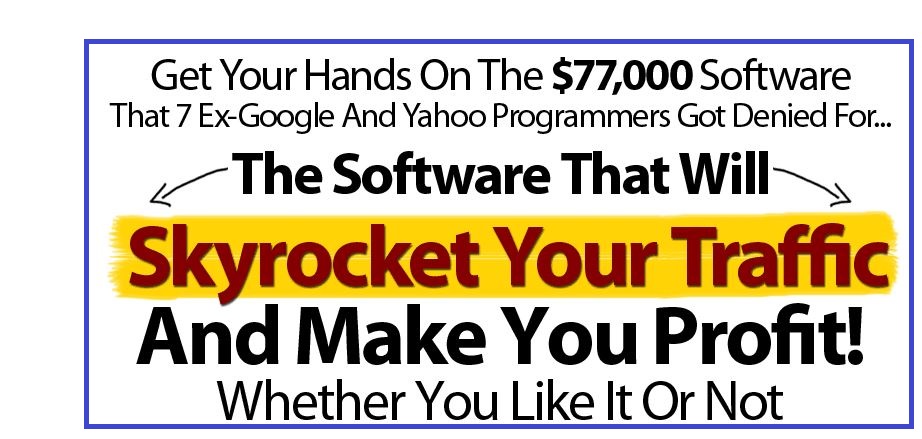 INTRODUCTION
The Submission Works sales page claims it to be revolutionary software with $77,000 investment in the development.
First warning signs are the sales page, a typically a long story telling format, taking you on the journey with creator Brandon Wheeler  to his sudden breakthrough, which ends with him designing this amazing software and turning down offers from Google, Yahoo etc.  Too much hype instantly makes me skeptical.
You will never be able to know exactly what this special 'software' does, even as a paid member.  All they tell you is that you can submit of to seven links, which their software will drive traffic to on autopilot.  So don't believe what you read on the sales page, despite what they claim here:

First concern here would be saturation – what happens if too many people submit the same link?  This is addressed through the availability of a 'saturation checker'.  You add your link to it, and it tells you if there are slots available for that url.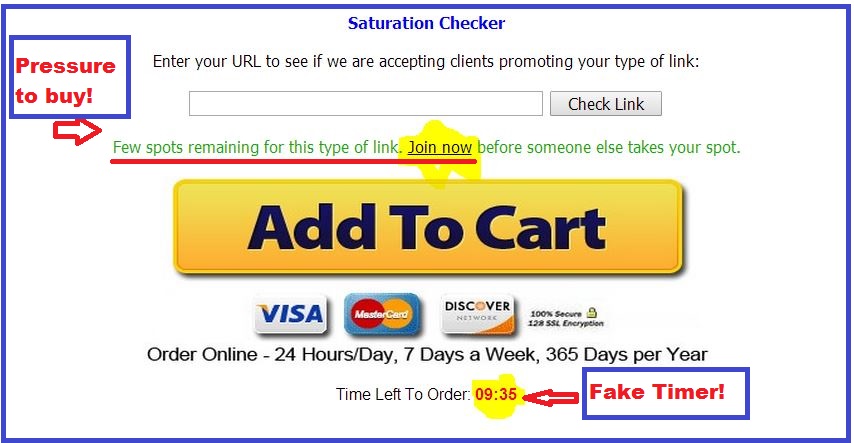 But this seems a bit fishy  – I have checked some popular internet marketing forums like the warrior forum, and it seems that no one has actually had a negative result on the saturation checker – it always says limited  slots available!
Read on to see my actual results.
Submission Works Case Study – My results
I decided to do test and see for myself if this actually works.  I singed up for membership easily.  Once inside it is pretty straight forward, I added my seven links and tracked their results.
I added a mixture of Clickbank links with know high conversions, some email capture and other links to make sure I had wide spread in my test.
On the first day I saw some hits coming to my sites.  This increased slightly over the next couple of weeks.
But the bottom line is that I received no sales or subscriptions.  In, fact, my link tracker recorded no actions at all – in other words, not even a click on the page for more information like the FAQ page.
The uniqueness of the hits was between 75-80%, which is reasonable.  But in this case the curious part was the source of my traffic.
My tracker listed all hits coming from the domain www.exitstats.com.  Visit that domain, and this what you will see on the home page:
So what does this mean?  This looks pretty much like a exit pop-up bulk traffic purchase.  Nothing like the supposed $77,000 software development.  Exit pop-ups have been around for many years, and they do not produce results.
IN SUMMARY – PROS vs CONS
Pros:
A specific group of affiliates claimed to have success with Submission Works after the initial launch (Empower Network)
Its very simple to use – you just add up to 7 links and wait
Cons:
There is no free trial for you to test or at least see what the members area looks like.
Apart from a message informing you that traffic "is being delivered", you have no details about these mysterious sources of traffic this "software" delivers
The actual source of the traffic appears to be something different than what they claim – see my test results below
There are loads of affiliates promoting Submission Works due to their multilevel affiliate compensation plan, and I suspect they are former paid members who have cancelled their accounts – read on to see what happened when I cancelled my account
Takes advantage of people desperate for website traffic by offering an easy, "magic" button solution
This seems to be predecessor for the Twice Confirmed Traffic Scam, and it's likely that served for the model for that, or it could be same people behind both scams
Based on my test results and researching other reviews, it WONT work and it is a scam
FINAL OPINION/VERDICT
Submission Works  is definitely a scam, based on the over hyped sales page, fake timers and the fact their 'software' probably does not exist.
If you really want to earn online or have success in affiliate marketing, I recommend you start by testing the waters by setting up a free website.
Next I would recommend that you look  at the free affiliate training available here.  You will never need to to fall for another traffic scam again.
How to cancel submission works?
It is relatively easy to cancel your subcription, juts make sure you follow though with the steps.
Log into your back office, and open support ticket here, requesting that your account be cancelled:

Next you will receive a reply from support, asking if they can help you with anything before they cancel your account.
It will sate that you have to reply to the ticket to confirm cancellation of your account.
Make sure that you reply to that message and confirm that want to cancel the account!
What do you think?
Are you a former user? Do you have any Submission Works complaints?  Or do you disagree with my review?
Leave me a comment below: